RANGE OF TRACKS ON OFFER
Bike Shuttle or Bike Hire Services
Contact Us at Kiwi Mountain Bikes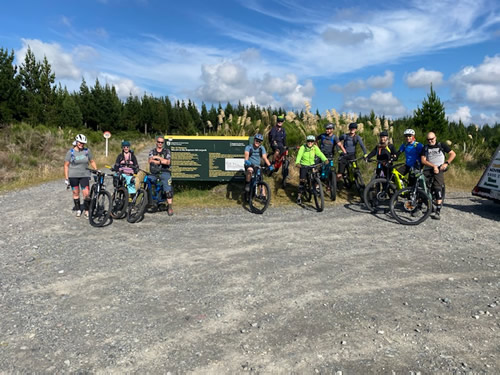 The 42 Traverse is one of the premier rides in the North Island. Renowned for the long and often rutted down-hills, the track will test even the most ardent kamikaze freak.
Also known as the Tongariro Forest Crossing, taking 46km (4-7 hours) on old logging tracks through remote native bush, the track surface varies from gravel to mud, some stream crossings, and there are inevitable up-hills.
The scenery is outstanding! From wide vistas of all three volcanoes to lush unspoiled New Zealand bush. This is a unique track, you can either enjoy the magnificent beauty with your family on a more relaxed and peaceful outing with your friends.
We will transport you from National Park Village to the start of the track. The track finishes at the Owhango Hotel from where you can contact us and relax and recover before being transported back to National Park Village.
After big storms it's worth checking with the Whakapapa Visitor Centre (phone 07 892 3729) that tracks are open.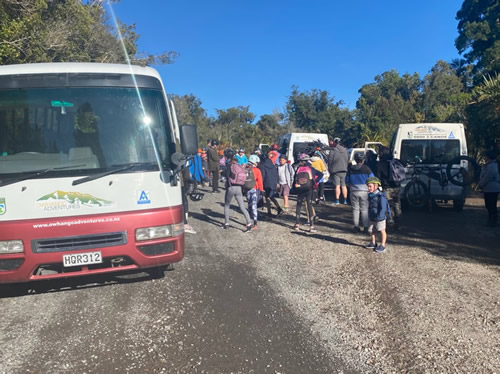 The next best thing to do after the Tongariro Alpine Crossing… this wee 'gem' of a track is 95% DOWNHILL..!! SPECTACULAR SCENERY!!
Starting at Schnapps Bar in National Park Village. If the weather is not ideal for doing our favourite walk, snowboarding or skiing on Mt Ruapehu, then this is your perfect choice.
A short, easy climb leaves you with breathtaking views of Mt Ruapehu, Mt Ngauruhoe, Mt Tongariro and out over the Retaruke Valley and beyond.
The track winds through spectacular native bush before descending down through farmland. Overall the track is 17km long and includes a 520m descent. This adventure is totally under rated and, requiring minimal fitness levels, is suited to the beginner mountain bike enthusiast.
Kiwi Mountain Bikes prides itself on safe and fun times in the outdoors
Our shuttle service will meet you at the track end and take you back up the hill to National Park Village. We depart daily from Schnapps Bar.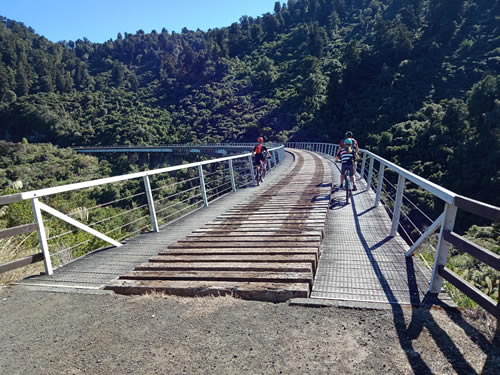 The Old Coach Road gives an Historic and unique glimpse into New Zealands past, taking you through beautiful stands of forest with sweeping views of the surrounding countyside.
The trail is aproximately 15 km long so is an achievable return ride for a day or an interesting half day one way trip.
Heritage features on the trail include massive steel viaducts, a curved tunnel, railway bridge remains, old camp sites, and a cobbled road built in 1906. No other road of this age, length and surface exists in New Zealand.
The Department of Conservation has erected displays along the way to keep you well informed.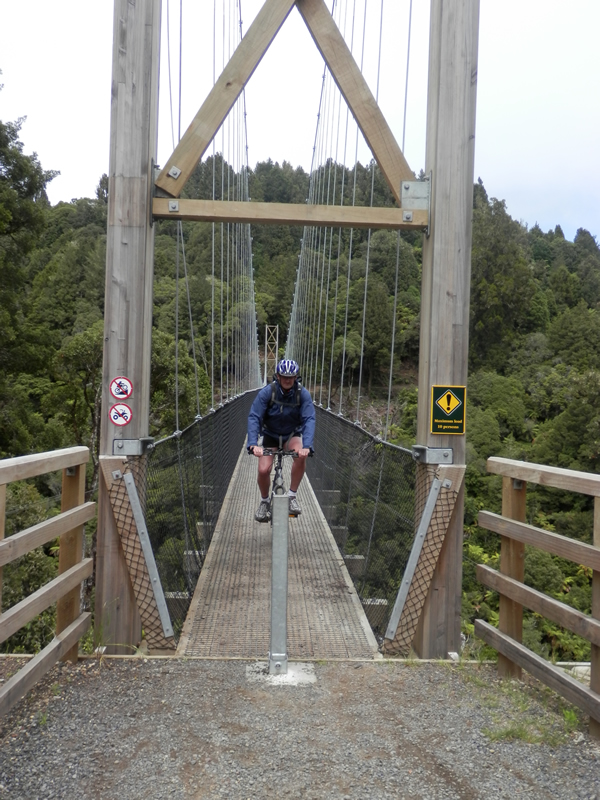 The Timber Trail is either a One Day or Two Day ride depending on where you join the trail. The total trail is 87km in length and is one of the New Zealand Cycle Trails.
The Track reveals not only awe-inspiring beauty but also some background in to the stories of how this special place has come to be.
Day One starts in the Pureora Forest and heads to Piropiro Flats where there are a number of accommodation options available. This is close to the half way mark and a good option if you only wish to do half the track.
Day two leaves Piropiro and heads to Ongarue.
Allow 5-7 hours per day of riding time.